CIRP - "Positively different"
The Center for Investments and Entrepreneurship Development Mostar (CIRP) was established with the aim of promoting primarily Herzegovina, as a desirable investment destination by introducing concrete investment projects and potentials.
We proactively work on the attracting and realization investments that will result creating new jobs and increase the competitiveness of the BiH economy.
Investments today, as we know, come in different shapes and forms, and the arrival of new international capital requires new ideas and direct work with every interested individual.
That is why we chose the individual approach throughout the so-called
"One - Stop Shop" – All in one place
- Easier investment process in Herzegovina with pre and post investment support
- Information on business and investment opportunities in Herzegovina
- Investors and local businessmen connected for joint business projects realization
- Concrete investment projects presented by sectors (energy, tourism, agriculture ...)
- Individual "tailor-made" programs for investors and organized visits to Herzegovina for interested investors
- Mediation for communication with the competent institutions
- All necessary information for investment realization
- Efficiently solved complicated administration process
CIRP = "One - Stop Shop" for Herzegovina
MISSION - By promoting and attracting investments, we promote a balanced and sustainable development of Herzegovina which effects on the growth of small and medium-sized business sector
VISION - Positioning Herzegovina as an economically competitive region of high living standards
Why is CIRP your ideal partner?
- We prepare a complete presentation for each specific investment project (market research, promo video, catalogues, ...)
- We arrange and organize meetings with investors
- We coordinate the location visits with detailed information
- We consult and contribute the investment environment improvement
- We assist with legal and administrative investment issues
- We promote successful entrepreneurial stories as a signpost to success
We understand investors and their needs!
THE KEY TO SUCCES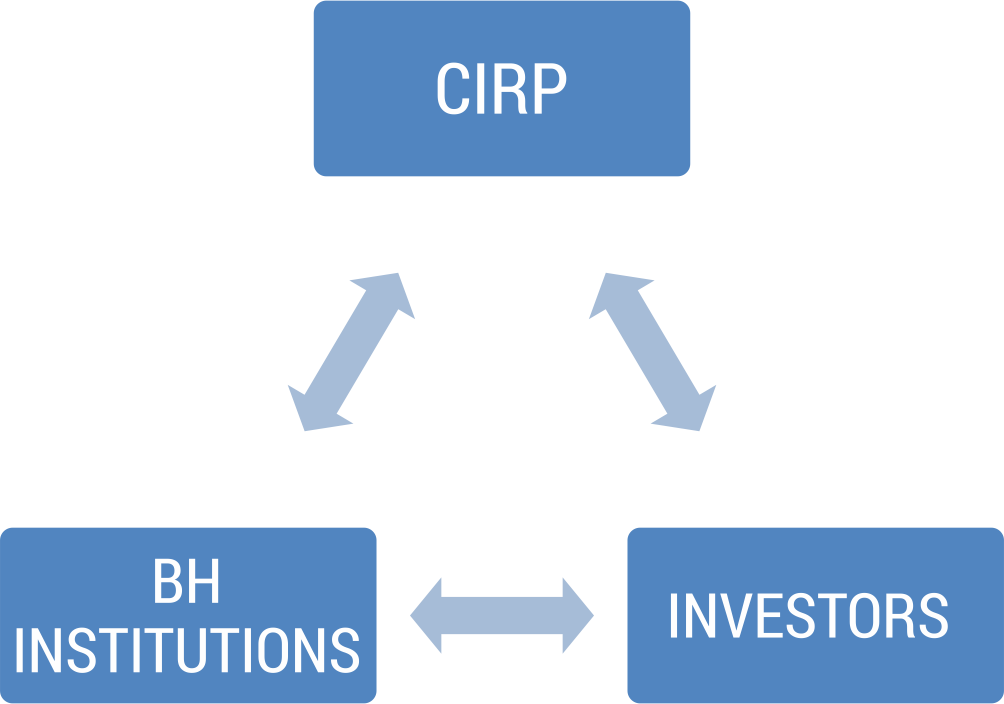 Ready for the new project? Let's do it together!
• You are small or medium-sized entrepreneur and want to expand production capacity, buy a new equipment, or perhaps increase the level and quality of services in your facility?
• Want to invest in innovation, research and development of new products or services, invest in new technologies?
You are an entrepreneur and would like to apply projects for non-refundable funds from national or EU but don't know where to begin?
Contact us with confidence!
We offer support with:
FINDING SUITABLE NON- REFUNDABLE FUNDS FOR YOUR PROJECTS
- Matching project
We are searching for an appropriate grant application for your project idea,, which will present you highly on the rank list.
- Help with the documentation
Efficiently, with the emphasis on administration reliever on your part, we prepare and manage your documentation.
- Business plans preparation
We make business plans in accordance with the required terms of the specific call for projects, or requirements of commercial and non-commercial financial institutions.
DIASPORA
Working with the diaspora is one of our main goals. By presenting positive examples and acquired experiences, we want to change the perception of BH products and businesses, in order to improve business in both directions.
In an entrepreneurial-oriented diaspora, there are many opportunities for investment and new business, which will create new work places. Their experience, knowledge and position in the market can greatly shorten the way to the increased export of competitive products and services from this region.
Accordingly, we are actively working to establish an on-line platform through which the investment portfolio of the region will be presented. The transfer of knowledge and skills and business networking with domestic entrepreneurs, is the way to contribute the stronger local economic development and new successful business cooperation.
INVESTMENT ATRACTION - Measuring success